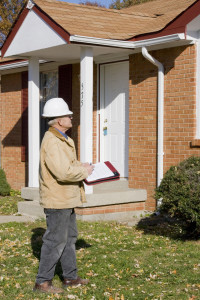 We've all heard the adage a picture is worth a thousand words. However, when it comes to real estate, the details matter. You can tour a home and see many aspects you fall in love with. For the property you make an offer on, you need to find out, what are the hidden defects and dangers, how quickly do they need to be dealt with and what will the cost to remedy be. Because before you buy that property, those problems are the seller's problems. Don't make them your problems without foreknowledge and compensation.
Home inspectors provide prospective homebuyers with a detailed analysis of the home. They take a look at the siding, gutters & downpipes, roof, chimneys, foundation, drain tile, attics, insulation, electrical, plumbing, heating and mechanical systems and equipment….some can even test for mould or radon gas……aspects most buyers aren't familiar with and miss when they are 'in love with a property' or have entered a bidding war. Buyers can then plan and budget replacement, preventative maintenance and repairs.
Although a home inspection is not a requirement to purchase a home, it is certainly a prudent and worthwhile expense. The last thing you would want to do is purchase a home and find out later on that there are thousands of dollars of repairs that you didn't know needed to be done. There is a really good blog post from Rick Couvelier that discusses the finer points of selecting a good inspector, and it is worth a read.
If you have ever read Rick Couvelier realtor reviews, you know Rick is a very experienced, well-respected Realtor ® who has helped hundreds of people find their perfect homes. He is also a very rare Realtor ®: he has 12 years of inspection expertise…..Rick used to train home inspectors. He knows first-hand the protection and peace of mind a thorough professional building inspection brings a buyer.
For advice on what to look for in an inspection and inspector, check with Rick.